Find your favorite Bigband Score here. At Bigband-scores.com you can buy Big band arrangements and scores for big band online. The scores and parts will be sent to your email inbox as PDF files. Please preview scores by clicking 'Preview' on each title and you will see an example of how the PDF score appear.
I have been arranging for Bigbands, Concertbands, Symhony Orchestras and Brassbands since 1990 and the list of orchestras includes Danish Radio Bigband, The Orchestra, Aarhus Jazz Orchestra, Aalborg Symfoni Orkester, Slesvigske Fodregiment among many others.
Since lot of my work is commissioned work, the charts is a broad variety of genres that includes Jazz, Bebob, Pop, Rock, Latin, Swing, Blues, Experimental, Modern and Contemporary Jazz and even some Electronica for Big Band.
Please feel free to contact me if you have questions and/or suggestions.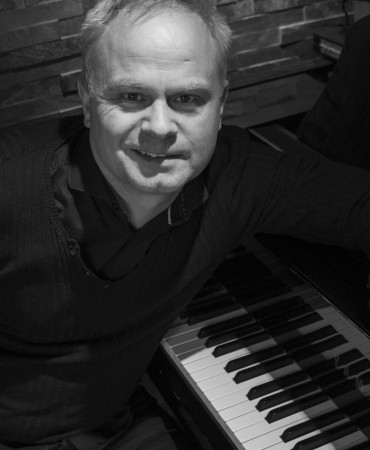 Jeser Riis Arranger
Bigband-scores.com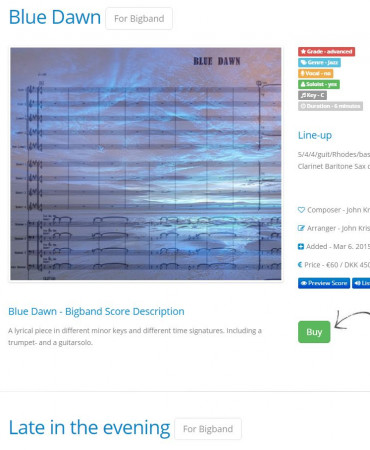 Buy your scores at
www.bigband-scores.com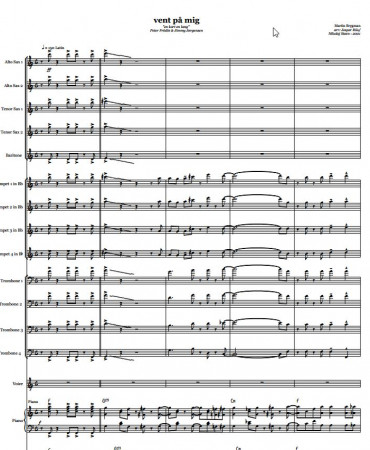 Preview before you buy
at www.bigband-scores.com